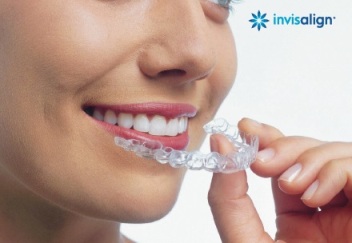 The main aim of orthodontics is to provide you with a beautifully straight smile and to ensure all your teeth bite together correctly. Although orthodontics used to be mainly for children and teenagers, we are seeing an increasing number of adult patients here at VN Dental Clinic. This is partly due to the introduction of Invisalign®, which are clear removable aligners that are virtually invisible so they blend in with your teeth and help you enjoy a more attractive smile.
Straighter teeth are often healthier teeth!
You may benefit from orthodontics if your teeth are significantly crowded and are difficult to brush and floss properly, or if you find it difficult to bite comfortably. Teeth that are out of alignment will wear down unevenly and there is a risk this will affect your jaw joints (TMJ), causing inflammation and pain. Braces can be a good investment in your dental health and smile.
Non-Extraction Braces
In many cases, early orthodontic treatment in young children can improve the overall outcome significantly. Even though it usually isn't enough to avoid the need for braces later it might allow braces to straighten teeth without the need for tooth extraction. We strongly recommend early check up for your children (before 9 years of age).
Affordable Braces
If you can save around $65 a week for 2 years you can afford braces for yourself or your child. We offer payment plan for orthodontic treatment.  If you are interested in orthodontics, please contact our clinic for an initial consultation and discover how this treatment could help you or your family.